The same New York bakery that brought Prosecco Doughnuts (yes, really!) into our lives last year has officially released another boozy option in the form of a baked good in celebration of one of our favourite summer drinks: Pinot Grigio.
It may be the same price as a cheap bottle of wine at $4.75 per doughnut, but the NY-based store, The Doughnut Project, has been stuffed full with foodies, food bloggers and other people curious to give it a try since the flavour was unveiled this morning. Each doughnut contains a cheesecake filling, a Cavit Pinot Grigio glaze and a topping of meringue, with a helping of gold sprinkles. Breaking our diets has never sounded so good (or tasty)!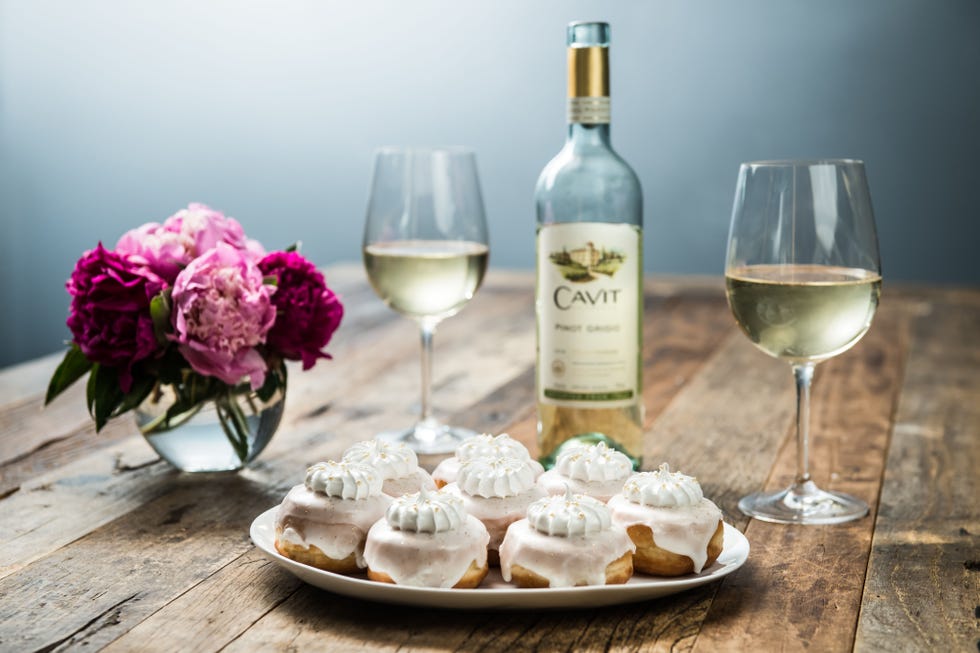 May 17th marks national Pinot Grigio Day, so obviously the bakery had to do something exciting to celebrate – and boy, are we excited! If you're not based in New York, don't fear – we're sure that bakers will already working on their own Pinot Grigio doughnut, and maybe even cupcake, recipes to celebrate the special day. And assuming that the taste is popular, they might even be a permanent addition. We have our fingers crossed and can't wait to get our hands on one! The Prosecco doughnut was so popular that The Doughnut Project still have it in pride of place on their menu and it doesn't look like it's going anywhere anytime soon!